This was the last you saw of the world popular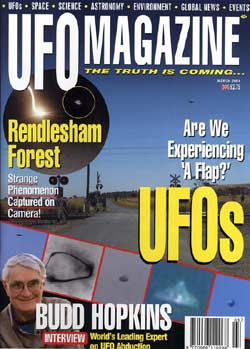 Quest Publications International Ltd are sorry to announce the closure of UFO Magazine. The March 2004 issue currently on sale will be the last publication of the title.
All subscribers will be contacted by direct mail and individual circumstances addressed. We aim to fulfill all outstanding orders over the next few weeks and make full refunds where we are unable to complete an order.
We take this opportunity to thank readers and contributors the world over for their loyal and continued support.
We must also address an Internet posting from Mr. P Mantle that is circulating the World Wide Web.
This is not an official or authorized release and was definitely not published with the consent of Quest Publications International Ltd.
Thank you.

The best is yet to come!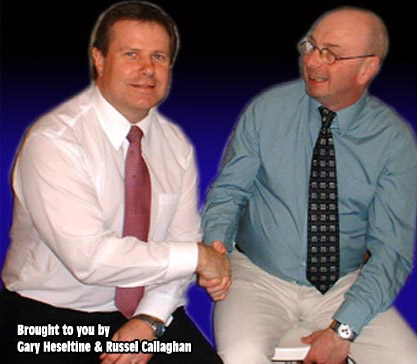 The first issue of UFO MONTHLY.COM will be available free for download on April 27th 2004. To date everyone who has contacted me about this venture is supportive of the idea. Only time will tell if it will succeed. The first is free and thereafter it will be £1.50 by secure credit card transaction or for those without credit card by means of a postal order payable to 'UFO MONTHLY.COM'.
The first issue will contain a new PRUFOS exclusive - the account of former West Yorkshire police officer Robert Tomlinson. It is an extraordinary encounter and has never been published anywhere. In addition there is a feature about the famous PC Colin Perks encounter in Wilmslow, Cheshire in 1966. I have been in direct contact with him and I will review both old and new facets of the case.
I have recently done some filming for a UK Living documentary series called 'Jane Goldman Investigates'. This set to go out in Sept/Oct this year. I'll update in a month and by then will have some idea of how the ezine is going. I hope you enjoy the first issue and look forward to receiving constructive feedback. As promised I can now release the second piece of the jigsaw. Russel Callaghan, formerly of UFO Magazine, has joined me as joint editor of the new internet magazine 'UFO Monthly.com
The website for the magazine should come on line around the 31/03/04. In the interim period, mission statements from Russ and I have been put up for viewing.
Without revealing too much the magazine is taking shape in a way that I hope people will like.
All being well, the front cover of the first issue will be posted on the new website at the weekend.
Please click on UFO MONTHLY.COM below.

The decision made by Gary Heseltine and myself to set about producing a downloadable magazine in the style that readers have become used to was not taken easy. Since the sudden illness and tragic passing of my late father-in-law Graham W. Birdsall 'founding editor of the UK based newsstand publication UFO magazine' in September last year, I sat in the editors hot seat for six months until Grahams wife Christine decided to close the company. Gary and I realise that the many of loyal readers who subscribed or bought UFO Magazine from the newsstand each month will have a genuine void in their routines. Our choice to use the Internet as a publication medium was made because the actual cost of publishing a glossy newsstand title was basically prohibitive. However the Internet based UFO Monthly will look and read like a glossy publication. It will be produced in the PDF format and although many of you will have 'Adobe Acrobat reader' (trademark) installed on your computers if you don't the program is a free download. If you have ever downloaded software from the Internet you will have probably received an instruction manual in the PDF format. The file system lets the reader flick through page by page or go directly to a numbered page of their choice, you can also print all or individual pages if you so wish.
The first issue of UFO Monthly will be available as a free download from April 27th 2004 and thereafter on the 27th of each month for the small payment of £1.50 UK Sterling per issue.
All major credit and debit cards are accepted and no matter what country you reside in our bank will convert your payment into local currency on your bank statement.
To give overseas readers an idea of how much money £1.50 represents here are a few examples.
UK petrol £4.00 per gallon
USA gas £1.20 per gallon
UK bottle Bud in a bar £2.50
USA bottle Bud in a bar £1.50
So we feel sure you will agree the price of UFO monthly represents great value for money. We hope our clientele will enjoy the features and articles published in a style we feel you will be familiar with. We are happy to receive submissions for consideration to be used in our publication and advertisers can take advantage of some special early deals. For those interested in placing adverts or submitting work for possible publication will find our contact details on the home page.
Regards,
Russel Callaghan.

Home Page Yearly Conference Experts Panel