<! 50MEGS CODE INSERT -->

Complementary Therapists.

Although no fee is charged to display your practice on this page all donations are gratefully received. If you wish to be listed in this section please contact the webmaster. The webmaster can not be held responsible for any treatments or complaints from a client against a therapist.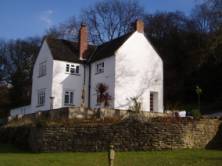 Lyn and Graham Whiteman
Dorset Farmhouse

Retreats

Therapies

Time out

Art

Good local walks

Weekends and B & B

Brochure request
Please click on the photograph

Harriet Di Luzio MBRI, FGNI, MAR, SSHA. MGCP.

Iridologist. Member of the British Register of Iridologists & a Fellow of The Guild of Naturopathic Iridologists International. Reflexologist. A member of the Association of Reflexologists. Healer, a member of the Surrey Healers Healing Association. A Member of the Guild of Complementary Practitioners..
Based in West London
Contact phone no 0208 995 9959
email harriet@comweb2001.com

Sound, Tone & Light Body Activation
for Personal & Global Healing, and the Ascension Process
Eileen Bray, M.S., M.A., eclectically combines various healing modalities, synthesizing Egyptian, Celtic, Hawaiian & Native American traditions; She utilizes energy, light/color and sound. Her use of Mongolian Overtone Chanting along with terrestrial and celestial shamanism accelerates the healing process & growth in people, plants & animals. With over 28 years of experience, Eileen facilitates group processes, rites of passage & sacred ceremony incorporating sound, movement and energy. She specializes in incorporating Spirituality as a basis for people's issues, especially women. Eileen trained as a clinical psychologist in California. She is a counselor, Ericksonian hypnotherapist, as well as a Web designer, mainframe systems programmer, and an Instructor of computers, communications, public speaking, Accelerated Learning & Meditation.
She has graduate degrees in both Computer Science and Psychology.
She travels internationally bringing sound awareness to light. For as long as the earth has been inhabited, sound has been used to communicate, to entertain, to teach, to build, to destroy, to soothe and heal. High priests & priestesses as well as shamans have used sound to empower people and open the gateways to other dimensions. Eileen Bray, uses the voice and sound instruments from different cultures around the world e.g. quartz crystal crucibles (used in Silicon Valley) , Tibetan bowls and bells, drums, rattles, among others in concert for groups or privately. This modality is healing for the Physical, soothes the Emotional and clears the Mental body. It then aligns them with your Spiritual body and can activate your Light body. This is a very powerful experience that allows you to feel connected with your Divine Essence. Sound healing operates directly on the etheric template level (a subtle energy body) affecting changes on the cellular level. This modality activates the Kundalini energy. These sounds initiate people into multi-dimensional experiences with light body activation. This results in personal & global transformation.
Private healing sessions are available. Call for your appointment today. See Eileen's website for details.
Sound will become the medicine of the future! —Edgar Cayce

Aromatherapist
Dorchester, Dorset. Lyne Slade I.I.H.H.T. R.G.N.
Lyne, a qualified nurse, is a member of the Federation of Holistic Therapists, a fully qualified hypnotherapist and an Aromatherapist. Appointments only. Telephone: 01305 267608 or Mobile: 07773 029877
Michele Bushell. MIFA,ITEC Birmingham
Aromatherapist
Reflexologist
Swedish Body Massage
For appointments please telephone: 0121 244 7391 or Mobile: 07961445532

Bowen Technique
Joanne Figov B.A. R.G.N.
For Appointments please telephone: 01202 528685 or email. To find out more about Joanne and the Bowen Technique

Joe Potts Healer
I am a writer, musician and artist living in Blandford Forum, Dorset. For a decade I have been interested in and practised faith healing, sometimes with wonderful results. I have often helped people recover from problems they have had difficulty treating with conventional medicine and although I can't guarantee a cure, I am often able to help. I charge an affordable fee for each healing session. Please read my Frequently Asked Questions on my web site or contact me for more information!
Joe Potts is a hands-on healer whose successful cures, frequently involving long-standing back problems, have been widely reported in the local press.'
Telephone: 01258 456285 Web Site

Tudor Lodge Centre

offers exactly what it says, TLC. It is a caring, sharing place for spiritual study, psychic development, healing and comfort. Located in Bognor Regis, just one road back from the beach.

Tudor Lodge offers bed and breakfast, and is ideally situated for a short study break, group retreat, weekend getaway or relaxing healing.

If home is where the heart is, visiting Tudor Lodge is like coming home: experience the love, light and laughter here. If your soul is weary, treat yourself to the experience of offer are variety of courses, workshops, lectures and services. Please see our Spiritual Diary for dates and times. For enriching mind, body and spirit.

TUDOR LODGE Bognor Regis, Sussex. Telephone:01243 828541

Michele Bushell MIFA,ITEC Birmingham
Aromatherapist
Reflexologist
Swedish Body Massage
For appointments please telephone
0121 244 7391 or 07961445532